Abu Dhabi, the glittering jewel of the United Arab Emirates, has firmly established itself as a global economic powerhouse. Its thriving economy, strategic location, and ambitious growth plans have attracted top talent from across the world. If you're seeking to advance your career, pursue new challenges, or simply embark on an exciting professional journey, Abu Dhabi should be high on your list of destinations. In this article, we will explore Jobs in Abu Dhabi and describe the top companies actively hiring in Abu Dhabi, offering insight into the diverse array of career opportunities available in this dynamic city.
Top Companies list in Abu Dhabi
1. Etihad Airways: Take to the skies with Etihad Airways, one of the Middle East's largest and most prestigious airlines. Etihad is synonymous with luxury and innovation in air travel. As a top employer in Abu Dhabi, it continually seeks exceptional talent across various disciplines, including aviation, customer service, finance, and engineering.
2. Abu Dhabi National Oil Company (ADNOC): ADNOC is the beating heart of the UAE's economy, consistently ranking among the world's largest oil and gas companies. With its extensive operations covering exploration, production, refining, and distribution, ADNOC provides a wealth of career opportunities in the energy sector. This Company announced thousands of jobs in Abu Dhabi in a year
3. Mubadala Investment Company: Mubadala is a global investment powerhouse with diverse interests spanning technology, aerospace, healthcare, and more. Renowned for its commitment to innovation, Mubadala offers a plethora of career prospects for those who dare to think big.
4. Aldar Properties: Abu Dhabi's real estate sector is flourishing, and Aldar Properties is at the forefront of this growth. With opportunities in construction, property management, sales, and marketing, Aldar presents exciting career avenues for real estate enthusiasts.
5. Abu Dhabi Commercial Bank (ADCB): For those with a passion for finance and banking, ADCB stands as one of the UAE's leading banks. Whether your interests lie in traditional banking, finance, or IT, ADCB offers a wide spectrum of career options.
6. Masdar: Sustainability and green initiatives are at the core of Masdar's mission. As a subsidiary of Mubadala, Masdar focuses on sustainable technologies and renewable energy. If you're driven by the desire to make a positive environmental impact, Masdar could be your ideal career destination.
7. Cleveland Clinic Abu Dhabi: In healthcare, Cleveland Clinic Abu Dhabi is a renowned institution that continually seeks talented medical professionals, administrative staff, and support personnel. It's a place where you can make a difference in people's lives while advancing your career. And if anybody think about doing jobs in Abu Dhabi he should join Cleveland Clinic job. It is such a admire able job. And it is numerous benefits.
8. Etisalat: Etisalat, one of the UAE's largest telecommunications providers, plays a pivotal role in the country's technology landscape. Whether you're interested in IT, telecommunications, or customer service, Etisalat offers a myriad of career paths.
9. Emirates Nuclear Energy Corporation (ENEC): ENEC is spearheading the development of nuclear energy in the UAE, offering career opportunities for professionals passionate about energy, nuclear technology, and sustainability.
10. AECOM: AECOM, a multinational engineering firm, engages in diverse infrastructure and construction projects worldwide. In Abu Dhabi, they frequently have openings in engineering, project management, and design roles.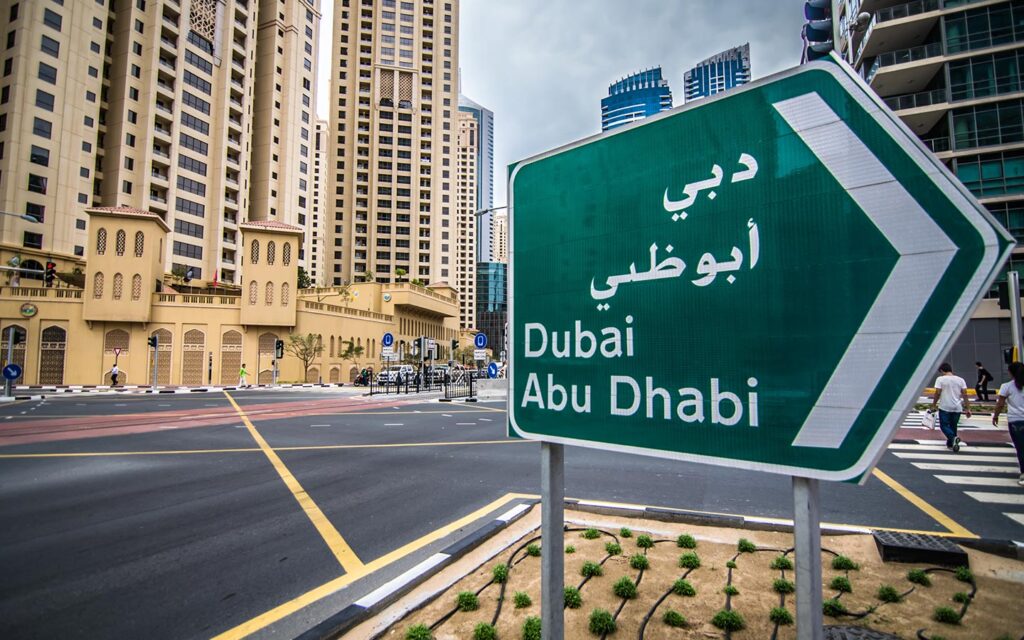 Now, let's delve deeper into these companies and what makes them stand out as top employers in Abu Dhabi:
Deeper information about these companies
1. Etihad Airways:
Innovation: Etihad is known for embracing cutting-edge technology and modern amenities in its aircraft, providing a dynamic environment for employees.
International Exposure: Working at Etihad means interacting with people from all over the world, making it an excellent place for cultural exchange and personal growth.
Career Development: The airline offers various training and development programs to help employees reach their full potential.
2. ADNOC:
Global Impact: ADNOC is a global leader in energy, contributing significantly to the UAE's economy and playing a crucial role in the worldwide energy sector.
Sustainability: The company is committed to sustainable practices, making it an ideal workplace for those passionate about environmental responsibility.
Diverse Opportunities: With its diverse operations, ADNOC offers career opportunities in upstream, downstream, and support functions.
3. Mubadala Investment Company:
Investment Portfolio: Mubadala's extensive portfolio includes investments in companies like AMD, GlobalFoundries, and Ferrari, providing employees with exposure to diverse industries.
Innovation Culture: Mubadala fosters a culture of innovation and entrepreneurship, encouraging employees to think creatively and contribute to groundbreaking projects.
Global Reach: With investments and partnerships around the world, Mubadala offers opportunities for international experience and networking.
4. Aldar Properties:
Real Estate Boom: Abu Dhabi's real estate sector is experiencing rapid growth, and Aldar is at the forefront, creating a wealth of job opportunities.
Iconic Projects: Aldar is known for its iconic developments, such as Yas Island and Al Raha Beach, making it an exciting place to work for those passionate about real estate.
5. Abu Dhabi Commercial Bank (ADCB):
Financial Services: ADCB provides a wide range of financial services, from traditional banking to wealth management and investment banking, offering employees a diverse career landscape. Abu Dhabi Commercial Bank provide every years new Jobs in Abu Dhabi.
Growth Potential: The bank's commitment to growth and innovation means that employees have ample opportunities for career advancement.
6. Masdar:
Sustainability: Masdar's focus on sustainability aligns with global efforts to combat climate change, making it a meaningful place to work for those concerned about the environment.
Cutting-Edge Technologies: Employees at Masdar have the chance to work with cutting-edge technologies and innovations in renewable energy and sustainable development.
7. Cleveland Clinic Abu Dhabi:
Healthcare Excellence: As a renowned healthcare institution, Cleveland Clinic Abu Dhabi offers a platform for healthcare professionals to excel and make a significant impact on patient care.
Training and Development: The clinic is committed to continuous learning and development, providing staff with opportunities to enhance their skills.

8. Etisalat:
Telecom Leadership: Etisalat's status as a leading telecom provider offers employees exposure to the latest telecommunications technologies and trends.
Global Presence: The company's international presence means that employees may have opportunities for international assignments and collaboration.
9. Emirates Nuclear Energy Corporation (ENEC):
Nuclear Innovation: ENEC is pioneering nuclear energy in the UAE, providing a unique environment for professionals interested in nuclear technology. If we talk about doing best jobs in Abu Dhabi Nuclear Innovation is one of the best company with big salaries.
Sustainability: The corporation is dedicated to sustainable energy solutions, aligning with global efforts to reduce carbon emissions.
10. AECOM:
Infrastructure Projects: AECOM's involvement in diverse infrastructure projects provides employees with a broad spectrum of opportunities to contribute to the development of Abu Dhabi.
Global Network: With offices worldwide, AECOM offers a global network of colleagues and projects, enhancing career growth prospects.