Magento is an open-source eCommerce platform that allows businesses to create and manage their online stores. It is one of the most popular eCommerce platforms in the world, with over 200,000 merchants using it to sell their products.
Magento 2 is the latest version of Magento, and it was released in 2015. It is a major upgrade from Magento 1, with a number of new features and improvements. Some of the key features of Magento 2 include:
A more modular architecture that makes it easier to extend and customize the platform.
A more powerful search engine that can help customers find the products they're looking for.
A more user-friendly interface for both merchants and customers.
Improved performance and scalability.
Enhanced security features.
Magento 2 is a great choice for businesses of all sizes. It is powerful enough to handle even the largest eCommerce stores, but it is also easy to use for small businesses. If you're looking for an eCommerce platform that can help you grow your business, Magento 2 is a great option.
Benefits of using Magento 2
Here are some of the benefits of using Magento 2:
Powerful and scalable: Magento 2 is a powerful platform that can handle even the largest eCommerce stores. It is also highly scalable, so you can easily grow your store as your business grows.
Flexible and customizable: Magento 2 is a very flexible platform that can be customized to meet the needs of any business. You can choose from a wide range of extensions and themes to add new features and functionality to your store.
SEO friendly: Magento 2 is designed to be SEO friendly, so your products will be easy to find for potential customers.
Secure: Magento 2 has a number of security features to protect your store from fraud and other security threats.
Community support: There is a large and active community of Magento users and developers who can help you with any problems you encounter.
Best Magento 2 Extensions
Here are some of the best Magento 2 Extensions:
Product Labels & Stickers
Getting the attention of your customer is the first step in increasing conversions. With the help of the Magento 2 Product Labels & Stickers extension, you may draw attention to particular products with labels like "Bestseller," "Sale," "New Arrival," or "Limited Stock." These visual signals inspire buyers to act and make a purchase by evoking a sense of exclusivity and urgency. You may greatly sway consumer choice and increase conversion rates by emphasizing the value of your products through these labels.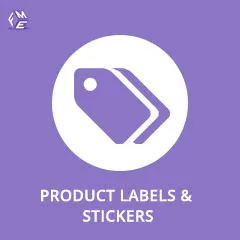 Custom Contact Form
Conversion optimization is built on effective communication. The Custom Magento 2 Contact Form addon gives companies the ability to build individualized customer relationships. You may respond to client questions, address issues, and offer assistance in real time by providing customized forms and live chat alternatives. By assisting clients in their purchasing process, this degree of interaction helps to increase conversion rates while also fostering a sense of trust among customers.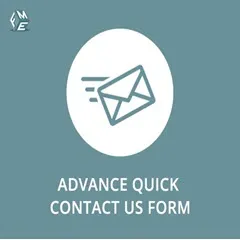 Payment Restrictions
Conversions depend on customer trust, particularly when it comes to payments. With the Magento 2 Payment Restrictions Pro addon, you may tailor payment options based on predetermined criteria, improving payment security. This minimizes the possibility of shopping cart abandonment due to security concerns by ensuring that clients are presented with secure and pertinent payment choices.
Call For Price
Conversions can be drastically changed by using dynamic pricing techniques. The "Call for Price" button in the Magento 2 Call For Price extension replaces the product prices to promote client participation. This tactic starts discussions about tailored pricing, allowing you to customize offerings to meet the needs and tastes of particular clients. By being flexible and open to negotiating, you foster a climate where conversions can take place.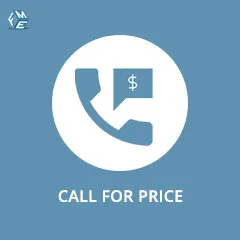 Final Thoughts
In the cutthroat e-commerce environment, increasing conversions necessitates a multifaceted strategy, and Magento 2 extensions offer a potent arsenal to do just that. The client journey is addressed in numerous ways with extensions like Product Labels & Stickers, Custom Contact Form, Payment Restrictions Pro, and Call For Price, from grabbing attention to offering personalized communication, assuring payment security, and adopting dynamic pricing strategies. You may create a setting that encourages customer loyalty, improved conversion rates, and long-term growth by incorporating these extensions into your online business.
If you're looking for a powerful, scalable, and flexible eCommerce platform, Magento 2 is a great option. It is a great choice for businesses of all sizes, and it has a number of features that can help you grow your business.
For more information blogs like this one, please visit Your Web.